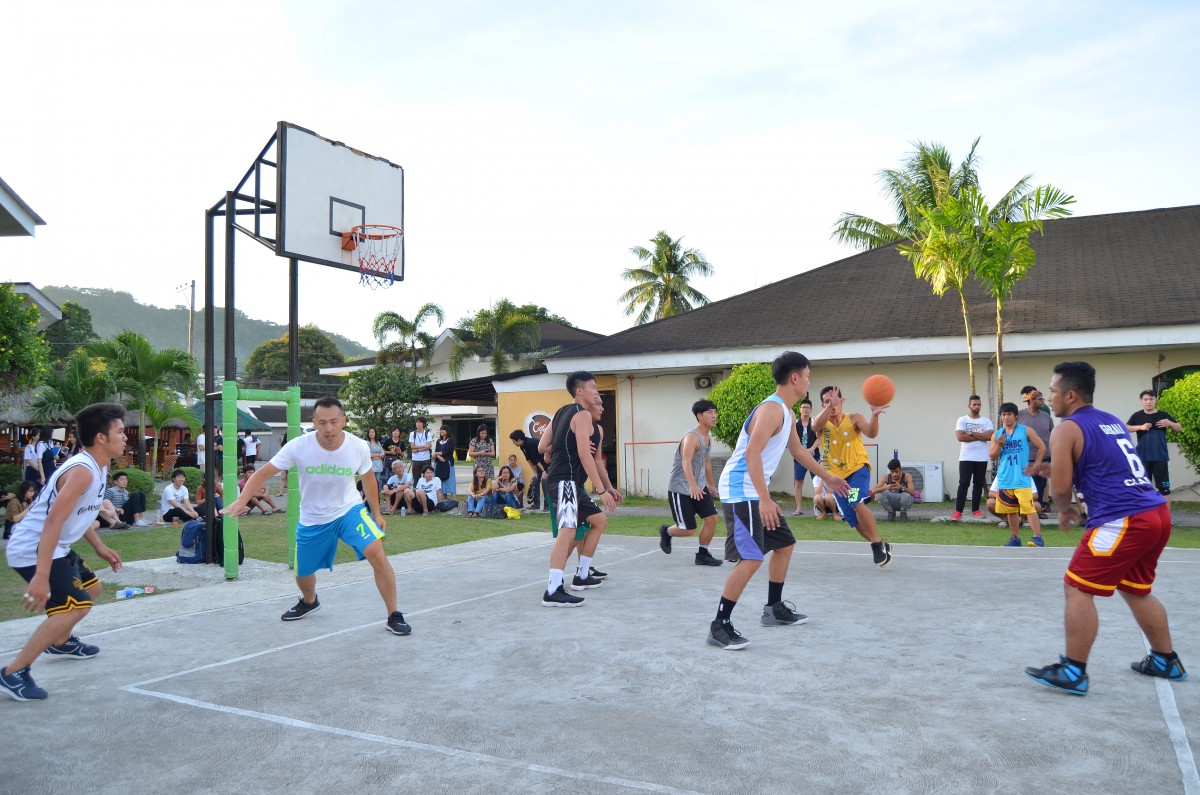 Purpose:To encourage active, life style and unity between students and teachers.

Date:May. 03 .2019
Time:17:00 ~ 18:00
Venue:Fella2 ( Basketball court )
Applicant:Fella1: Students(10) , Fella2: students(10)
No. of competition member:5 VS 5
● Registration is in the Head Teachers' office (Fella 2) or management office
( Fella 1 ) from Monday to Friday during the competition week.

Prize
For students:Winners 2000 peso penalty deduction and Fella T-Shirt
Non winners 1000 peso penalty deduction only
Regulation
● Teachers will represent as the judges.
● Each team has 5 to 10 players
● The duration of each match will be 30 minutes. The game shall consist of 2periods of 15 minutes each.
● There will be intervals of 10 minute between the first and second periods.
Basketball competition Timetable
7:00 ~ 17:10 Warm up
17:10 ~ 17:50 Game proper
17:50 ~ 18:00 Awarding ceremony