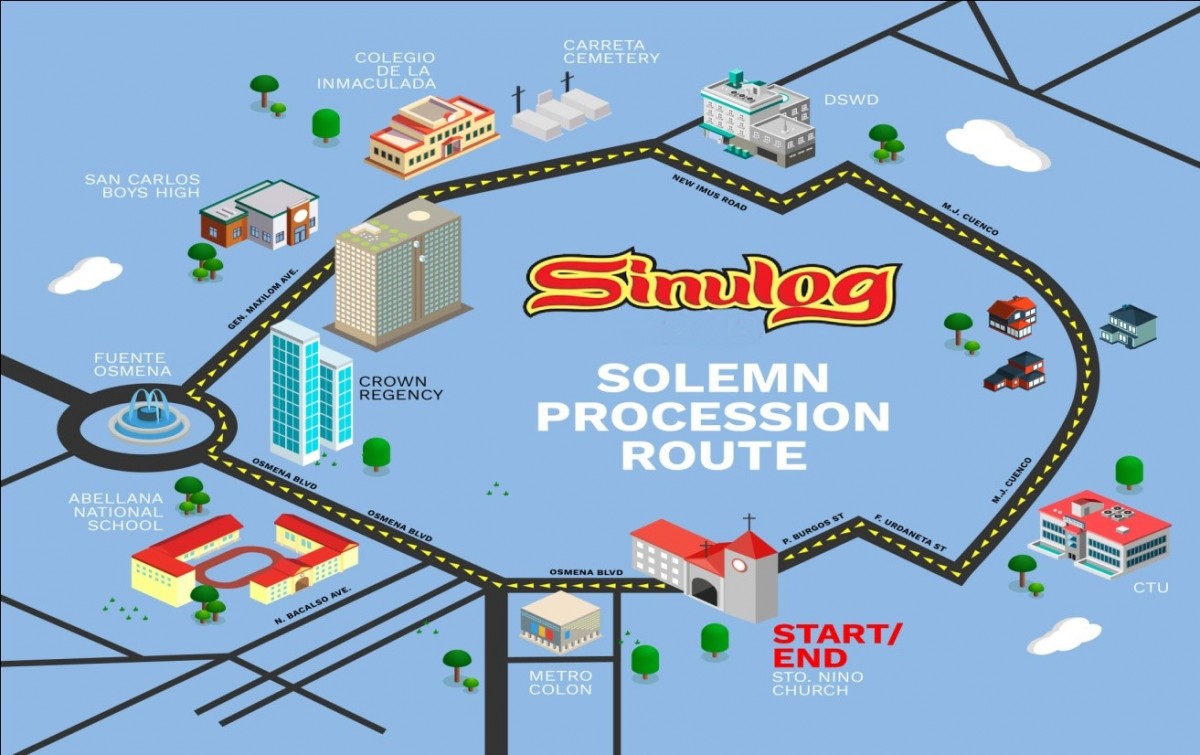 JANUARY 19, 2019 (SATURDAY)
2:00 AM – Mass (Venue: National Shrine of St. Joseph)
3:00 AM – Mandaue-Lapu-Lapu Translacion
6:00 AM – Fluvial Procession of the Miraculous Image of the Santo Niño
9:00 AM – Re-enactment of the Baptism of Queen Juana & Rajah Humabon (Venue: Basilica Del Santo Niño)
1:00 PM to 7:00 PM – Solemn Procession of the Miraculous Image of the Santo Niño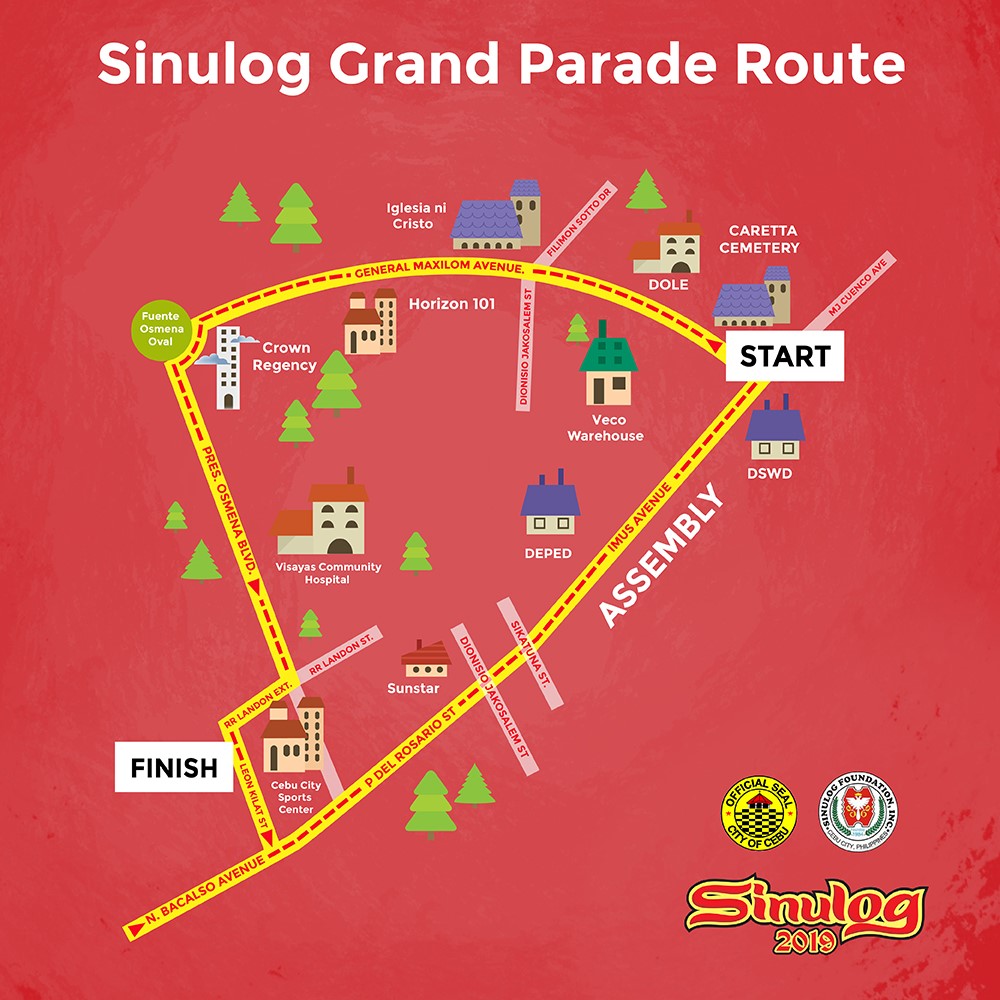 JANUARY 20, 2019 ( SUNDAY) Sinulog Grand Parade
4:00AM – Mañanita Mass (Venue: Basilica Del Santo Niño)
6:00AM – Pontifical Mass (Venue: Basilica Del Santo Niño)
6:30AM – Holy Mass (Venue: Cebu City Sports Center)
7:30AM – Sinulog 2019 Grand Parade Kick Off (Venue: Cebu City Sports Center)
4:00PM – Sinulog 2019 Grand Finale (Venue: Cebu City Sports Center)
6:00PM – Wonju Dynamic Dancing Carnival (Venue: Plaza Independencia)
7:00PM – Pyrospectacular Show (Venue: SM City Cebu)
9:00PM – Pyrospectacular Show (Venue: SM Seaside City Cebu)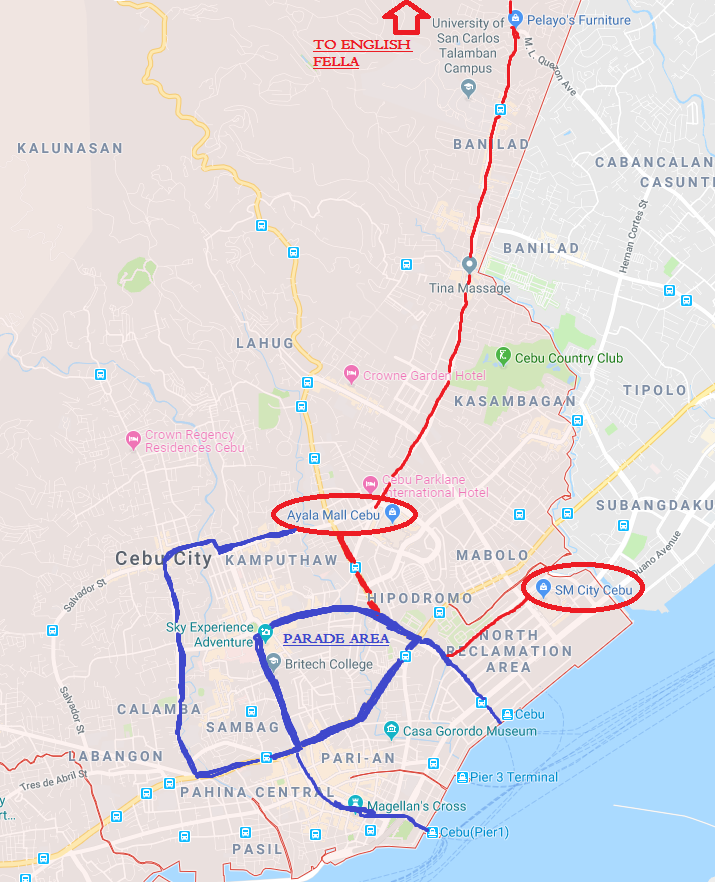 NOTE:
Be reminded that the areas in broken lines and color blue lane are the main route for Solemn Procession and Grand Parade.
These areas will be crowded and there are no transportation available. It is not easy to move around in the said areas.
Should you want to witness the Sinulog Procession, you are advised not to bring big stuff like backpacks and be vigilant with your belongings.