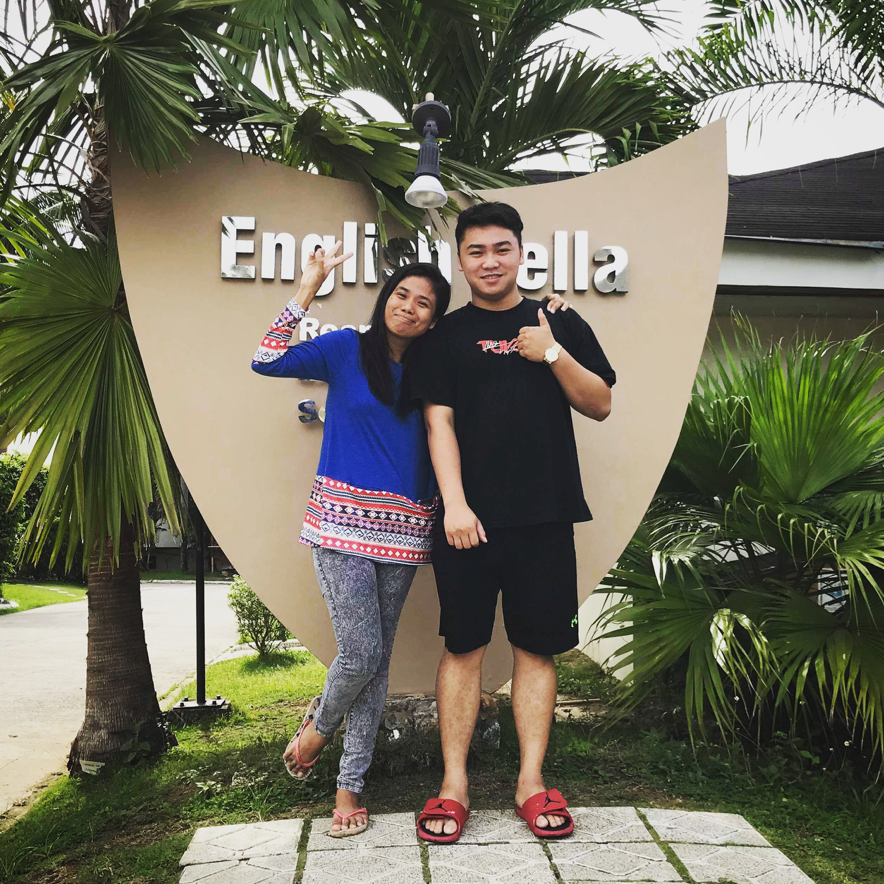 Hello everyone, my name is Jay, the Vietnamese name is Minh Thanh. This year, I'm 21 years old who was very shy to communicate as well as use English until one day I came to study in Fella.
After one month, I was able to talk fluently and improve my skills. I think if you need an ideal learning environment then you should go to English Fella, the best school to study English in Cebu, you will improve up a lot, learn to live independently, learn culture as well as new things from many countries. You had never read this in the newspaper before. The teachers at the school are very friendly and enthusiastic. Any question do you have, I'm sure they will explain until you really understand. Food in Fella, I'm not sure if it's individual taste, but it's not bad either.
The school is quite large with swimming pool, gym, volleyball room, basketball court, library open 24 hours ... In general the facilities are good, the cost of living and the money is reasonable. I'm believe that when you go to school here you will feel worth the money you spend. Actually now, I'm really miss the time in there!