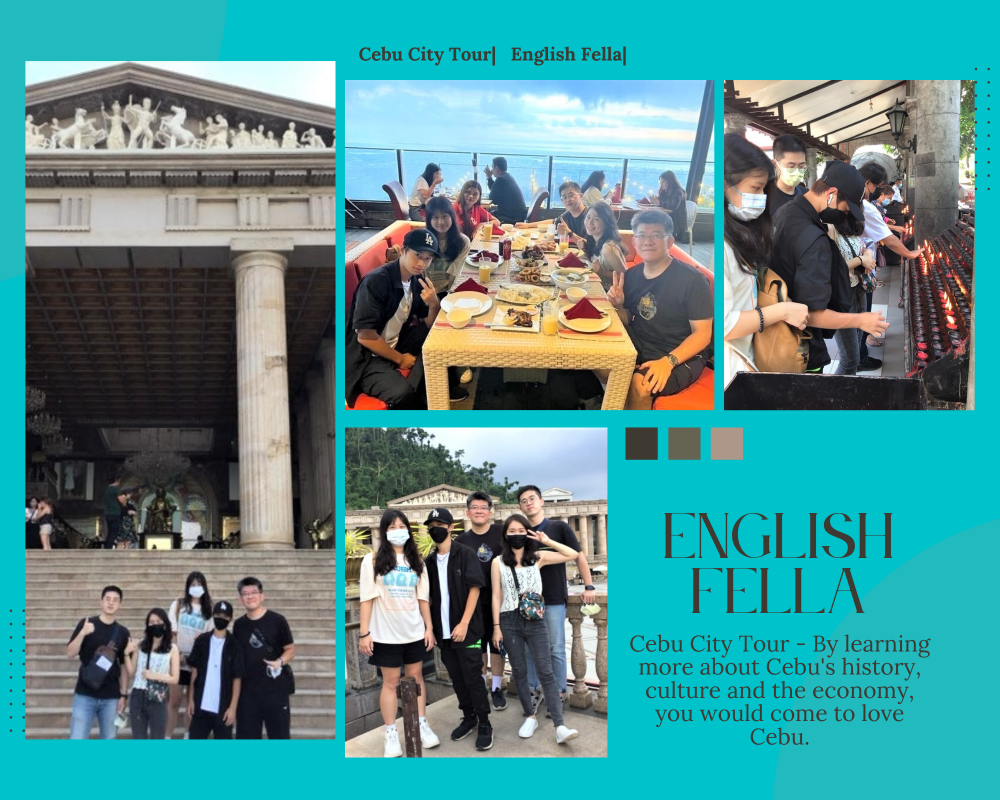 Firstly, we will go to The Fuente Osmeña Circle which is one of the famous rotundas in Cebu. It is also known for its magnificent fountain. It was named after the late Cebuano President Sergio Osmeña.
Move to the 2nd stop, you will visit to the Oldest Street in the Philippines - Colon Street: It is an area with a wide variety of commercial sites, such as shopping malls, restaurants, fashion shops and movie theaters.
Then the next is Carbon Public Market, which is the best place which should be considered for our trip. The oldest and largest public market in Cebu City. Carbon Market is a vibrant of all types of vendors and goods. The market has also become a major tourist destination, mainly because it offers choices of inexpensive souvenirs and is easily accessible as it is located in the Downtown area of Cebu City.
Let's move to Magellan's Cross. This Cebu Magellan Cross is a Christian cross planted by the Portuguese explore and navigator, Ferdinand Magellan upon arriving in the Cebu Philippines on March 15, 1521.
Then go to 5th destination - Basilica Del Santo Niño, is a minor basilica in Cebu City in the Philippines that was founded in the 1565. It is the oldest Roman Catholic Church established in the country.
After then, we will also bring you to Jollibee Food Corporation - Jollibee Foods Corporation is a Filipino multinational chain of fast food restaurants. Here we can buy pinoy style spaghetti, chicken joy and sundaes with different kind of flavor like chocolate strawberry and mango. And now, were here at the Jollibee to buy sundae ice cream, we will let you taste of one sellable ice cream here at Jollibee.
After enjoying yummy food at Jollibee, we will keep moving to Taoist Temple Cebu which was built in 1972, and located in Beverly Hills Subdivision. The temple was built by Cebu's substantial Chinese Community. The entrance to the temple was a replica of the Great Wall of China. The temple includes a chapel, a library, a souvenir shop and a wishing well. The spacious balconies offer a scenic view of the downtown Cebu.
The next destination is Temple of Leah - Love made Temple of Leah possible as Teodorico Adarna, father of actress Ellen Adarna and owner of Queensland motels, offers the construction of the huge edifice to his wife Leah Villa Albino-Adarna.This Temple was constructed in the year 2012 A.D as a symbol of my undying love for her and my ceaseless devotion to Leah Villa Albino-Adarna," he noted on their FB page. And because this was made out of love, it doesn't only welcome visitors with the spectacular view of the city but also with the warmth of the place.
And then, now is already night time, we shall move to the final destination and also one of the favorite places in Cebu City - Top of Cebu Busay. The Tops Lookout is better known as The Tops, a place on one of Cebu City's mountain peaks. Up here, you will see the scenery of the verdant mountains and the sprawling city down below it and its skyline by day. By darkness, you can only view the night lights that enliven the city as far as your eyes can see.
Top of Cebu finished our journey. Come to English Fella, we will bring you unforgettable memories!